Connecting timber, trees and people.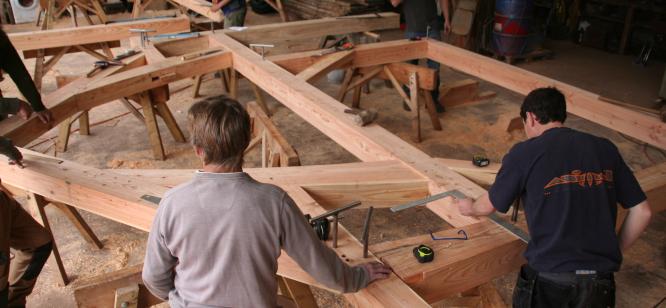 training
local timber cut and built on site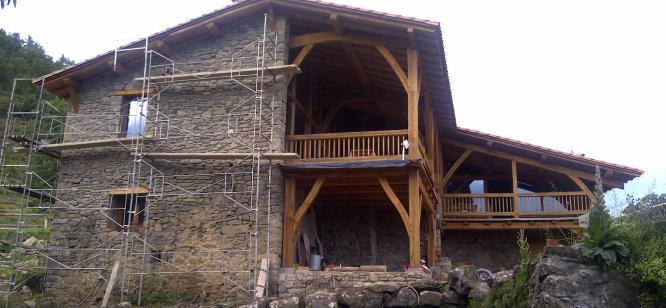 Catalan Project 2010/11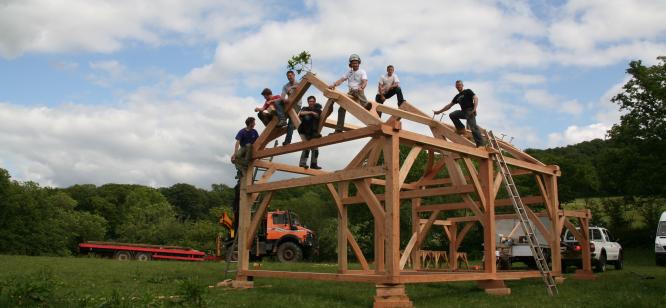 Great results from long weeks training!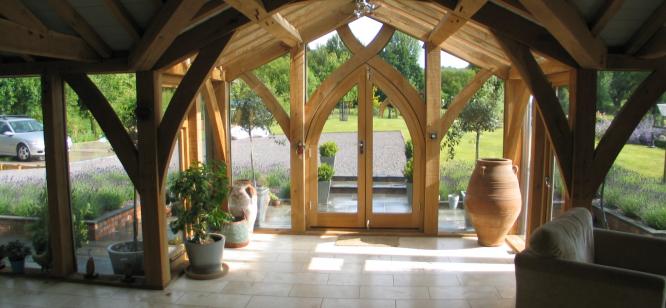 Rosebarn ,glazed extension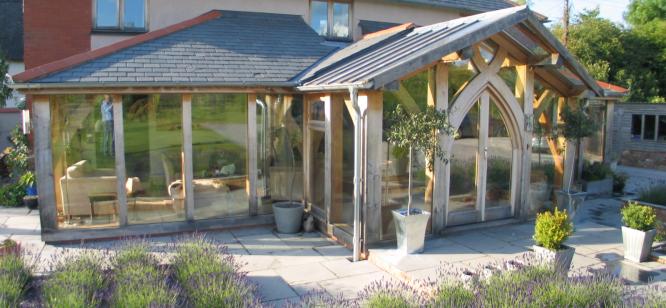 Rosebarn extension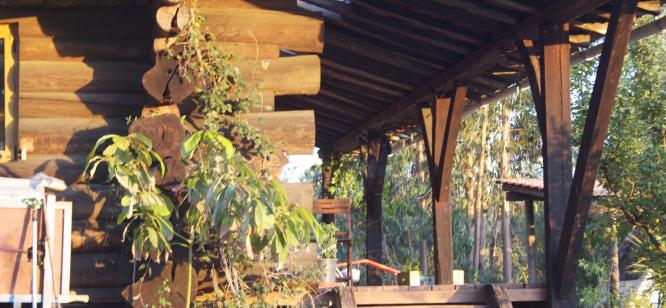 log House Portugal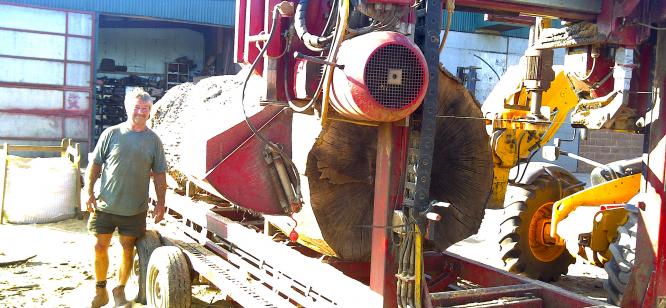 woodenways" serra" mobile bandmill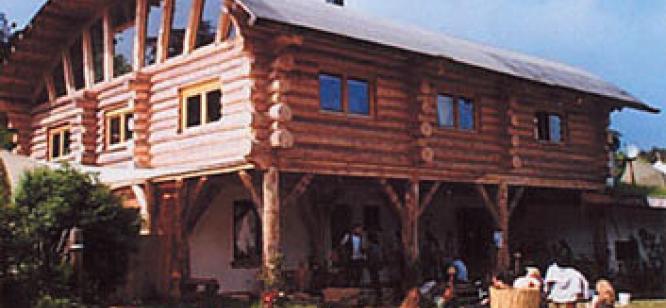 Log house Mutzingen Germany
!!!EXCITING NEWS!!!
After many requests and much anticipation we are pleased to anounce that we will finally be hosting another of our renowned log cabin courses this April!!! 
The woodenways team have been busy the last few years focused on other things so don't miss the opportunity to join us on our first Log Cabin course in years!
Dan Franklin and the Woodenways professional log building team have been running these courses successfully since 1996.
These courses have taught some of the best cabin builders in the country and have a reputation far and wide.
On this course you will learn how to build your own log cabin, it is intensive and no holds barred. We will share our knowledge and experience to help you build log cabins. Be papered to learn learn so much more about timber as well as log cabin building.
Many of our past students have gone on to successfully build their own log cabins and there are now at least ten successful log cabin building companies in the UK whom we have trained.
We have three experienced builders who share up to 8 students. We cover foundation layout, walls, windows, doors, roof structure and settling issues.
The sight is beautiful, particularly at this time of year where we have accommodation in (rustic) caravans or cabins or you may camp on site
Alternatively there are many B&B's available near by.
An excellent lunch is also included.
THE 2 WEEK LONG COURSES WILL INCLUDE:
Risks involved in Log Cabin Building, Log Handling and general safety issues.
How to select logs (UK and Catalan species specific) 
Building with round logs using centre line method
Peeling logs and the various techniques
Full scribe method, rough and final scribe
Cutting cheeks "Scandinavian/ Canadian saddle notch"
How to use a chainsaw and chainsaw techniques for brushing, plaining and cutting etc.
Hand tool techniques including; axe, chisel, grooving knives and their use in log cabin building and how to sharpen.
YOU WILL NEED THE FOLLOWING TO ATTEND
Chainsaw certificate - maintenance and cross cutting
Your own chainsaw with 5" bar and protective safety equipment
Full equipment list supplied upon booking.
Woodenways have been dedicated to building sustainable, quality timber frames and full scribe Canadian log cabins from locally sourced timber for twenty years. We are a small and personable company that specialise in creating bespoke structures to suit the preferences and requirements of our customers.
Unlike larger companies who specialise in the building of timber frames or log cabins, at Woodenways we have extensive experience in drawing from both styles. The result is our ability to create one of kind artisan structures, which bring together age-old carpentry techniques from Canada and traditional British timber frame methods. Because we understand that every customer is different, we believe that each building should be personal, and apply this outlook to each unique project. We have a lot of experience working with customers who like to be involved, on some level, with the designing of their own homes and will do our best to work with you to visualize and materialize your dream building!
Company Director and Designer Dan Franklin has developed a reputation for his incredibly creative designs which make use of sustainable, locally sourced timbers. Dan's unique style draws inspiration from traditional and contemporary carpentry methods from across the world. Our Woodenways design service is specifically suited to surveying and drawing from scratch green oak constructions, garden rooms, garage's, new build houses, barns. We have a great deal of experience making our designs fit existing structures as well as designing stand alone buildings from scratch.