News & Announcements
Log Cabin Course In Dunnet Forest Scotland.
Posted on August 6th at 11:15 by Dan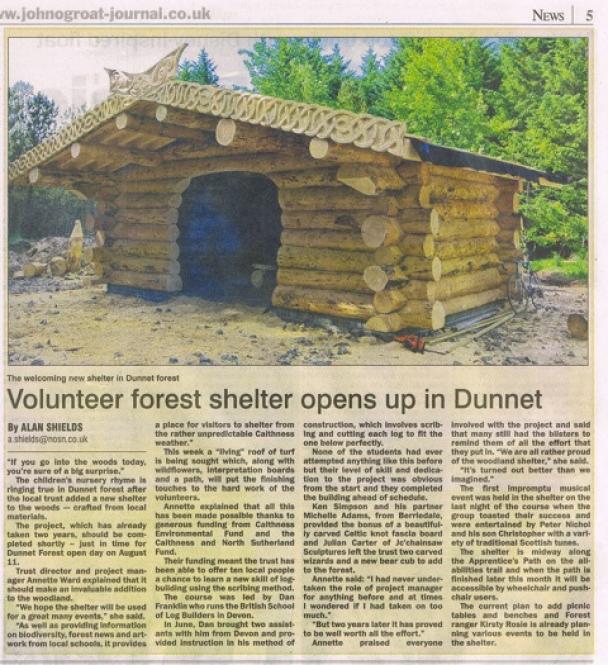 Woodenways recently returned from Dunnet Forest in Scotland where, In June this year Dan Franklin lead a log cabin building course. Funded by Calthness Environmental and North Sutherland Funds, we offered locals the chance to learn the skill of log cabin building, using the scribing method. All of the students taking part in the course where new to it and many of them claimed to have never done anything like it before. However everyone showed a high level of skill and with allot f hard work we managed to finish the cabin ahead of schedule. The shelter will be used by the local trust to display information on forest news and artwork by the schools in the area. Project manager Annette Ward states that it will be an invaluable addition to the woodland and hopes that it will be used in many events.The shelter was built using only local materials -windblown spruce from Dunnet, Brittan's most notherly forest- and is currently being fitted with a living roof of turf.