Timber Frames
Webbers Bottom
This Project was for Ed and Connie in Dorset. The frame was designed by them and Dan and built using Chestnut from Connie's cousin Victor's woods nearby. Dan cut the Chestnut using his Auto trek mobile Bandmill.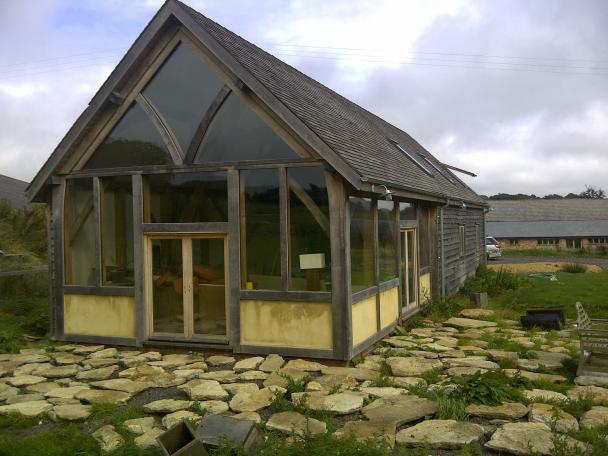 Clad in and roofed.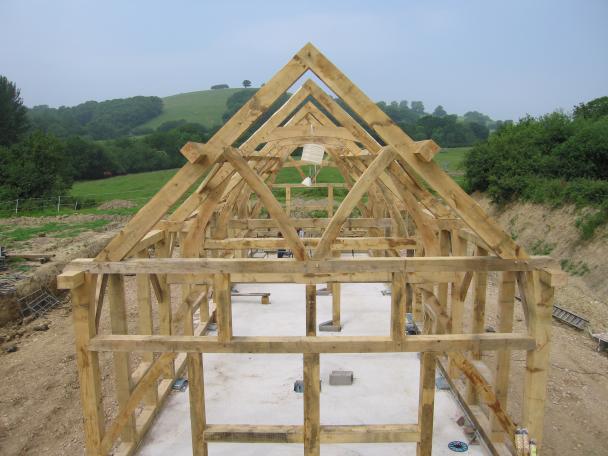 The frame is up!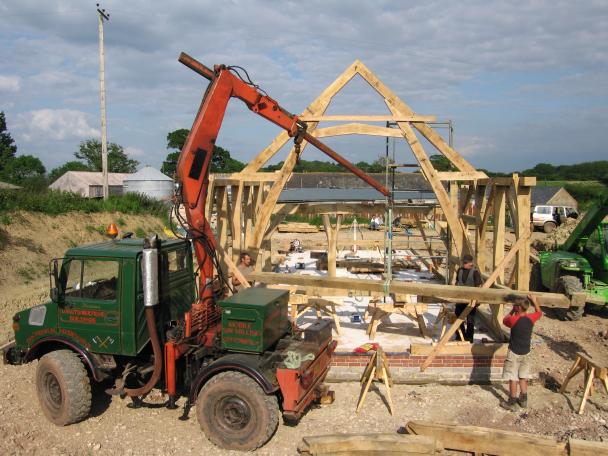 Woodenways old unimog raising a crossframe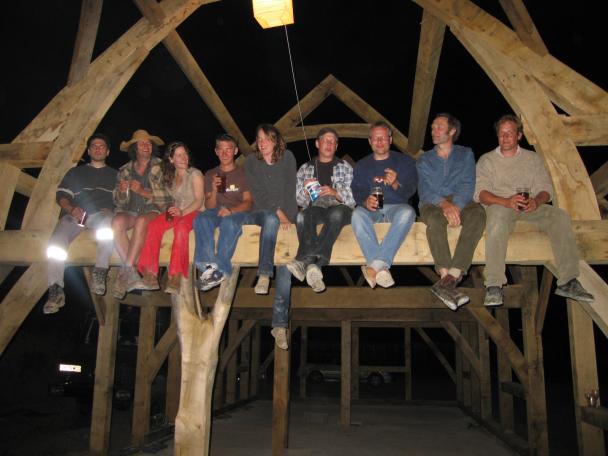 The raising party!!
webbers bottom by name!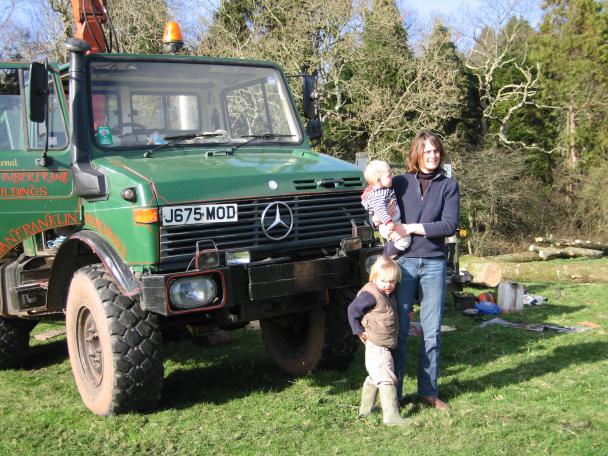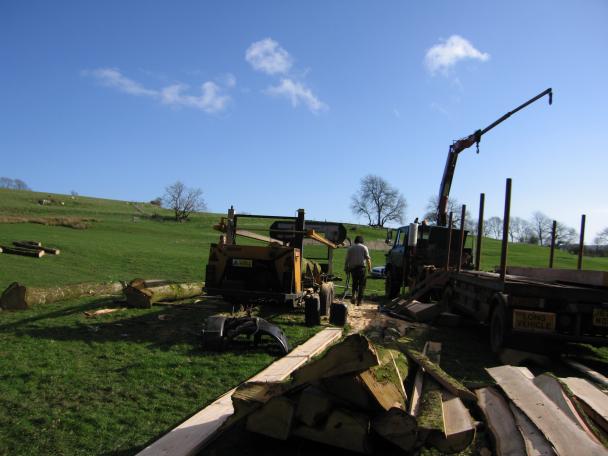 early days , Dan milling chestnut at eggerdon with nthe Autotrek.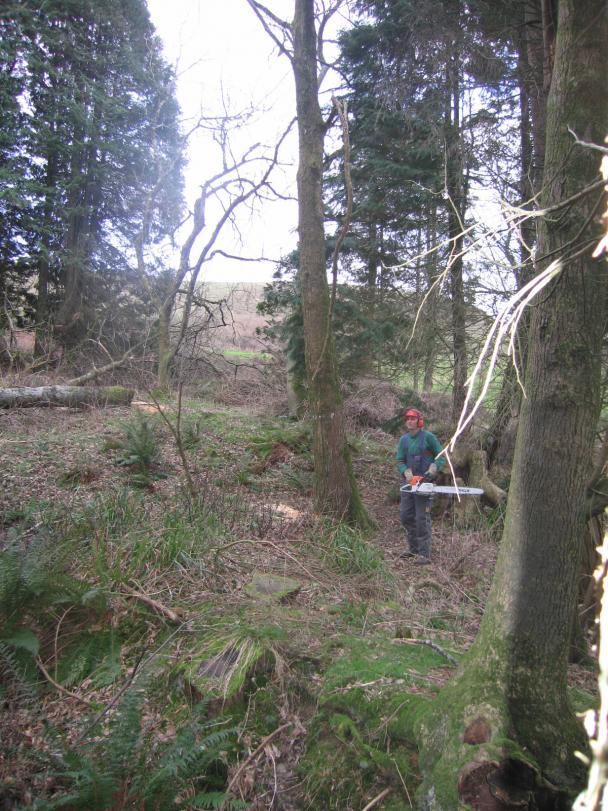 Victor Crutchley felling trees planted by his grandfather..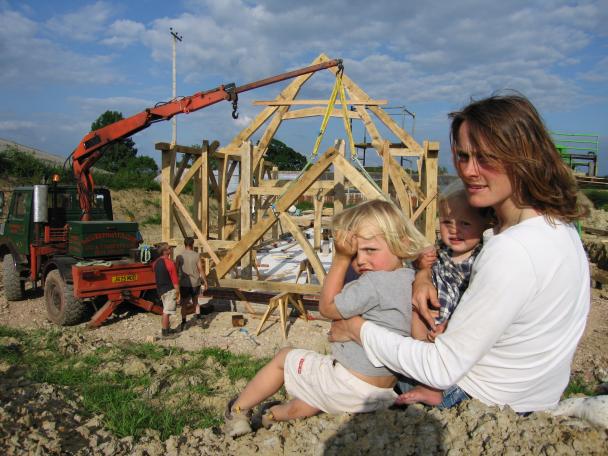 Connie George and Loveday watch the frame go up.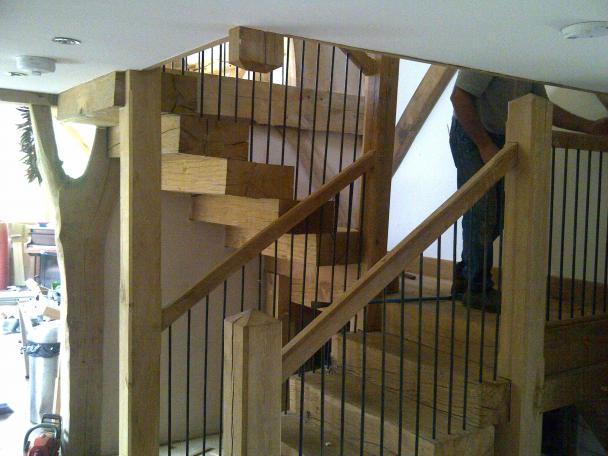 Solid oak Stairs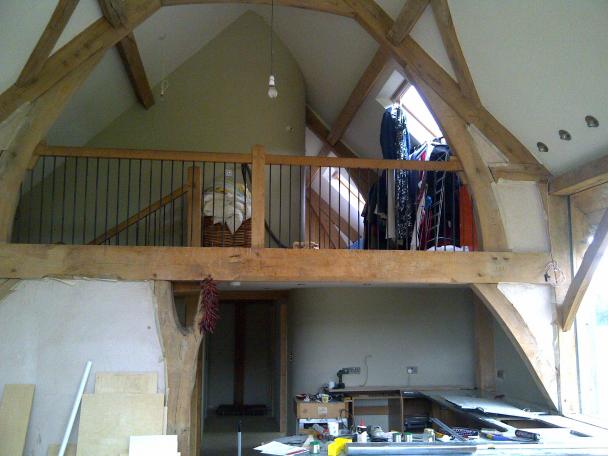 Slingbrace truss for gallery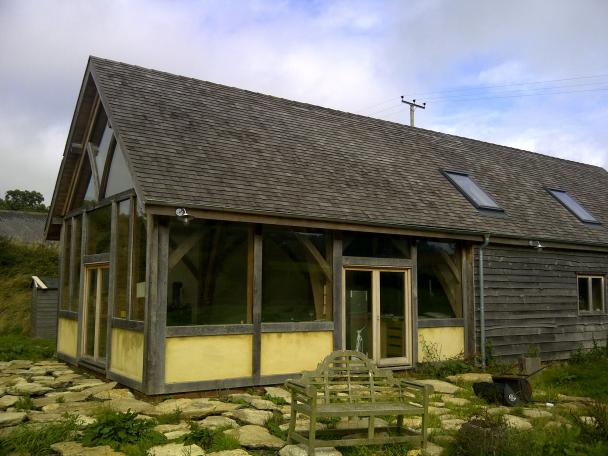 outside shot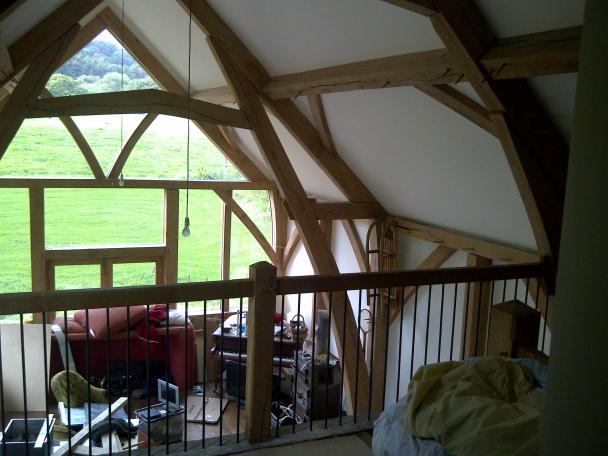 view from gallery, note full cruck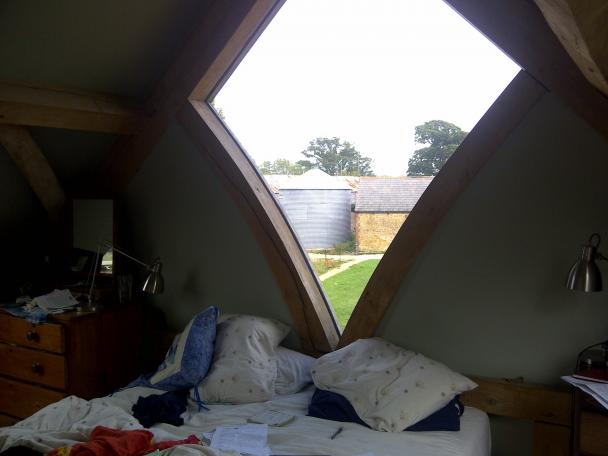 bedroom window